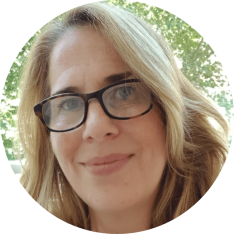 Jennifer Blair
I started out as a freelance CSW in 2005, later combining that with work as a lipspeaker from 2018.
Prior to this I have worked in sports centres; wet side and management, catering and retail management, adult education offices, arts centres and theatres. So, a varied background, and my work supporting D/deaf and hard-of-hearing people continues to provide the variety that I enjoy.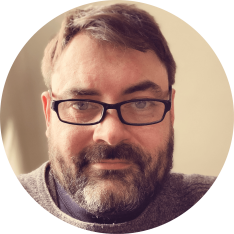 Tim Reedy
I am deaf and I lipread, so I find Lipspeakers are a great resource for lectures, seminars and workshops. I have used Lipspeakers for the last twenty-five years.
I worked in the Civil Service for ten years before moving into children's art workshops and professional catsitting.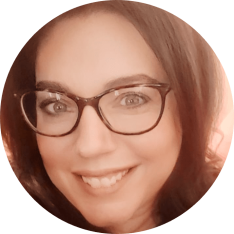 Natalie Ferrugia
I was introduced to the deaf community in the '80s as my twin sisters have been severely deaf from birth. I grew up attending activities and clubs for Deaf and hearing children.
I am a qualified chef and ran my own bespoke catering business for many years. I then catered for a communication support worker (CSW) who encouraged me to study British sign language. I started my journey learning sign and worked as a CSW for 10 years before training as a lipspeaker.
I'm passionate about disability rights, access and equality. I would like to train to be a professional advocate in the future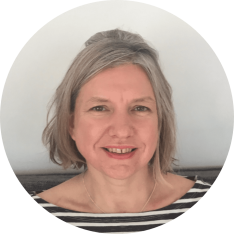 Kate Bohdanowicz
I'm a former national newspaper journalist and I continue to work as a writer and editor. I've edited more than 40 non-fiction books and I also edit the quarterly ALS newsletter.
I qualified as a lipspeaker in 2019 and split my time between writing and lipspeaking. I love the variety of working in two completely different fields. It is never boring. I'm also a qualified teacher and I run a craft and streetfood market.
I was introduced to lipspeaking in 2012, when I met my partner who is deaf and a lipspeaker-user. After qualifying as a lipspeaker, I went on to learn levels 1 and 2 BSL.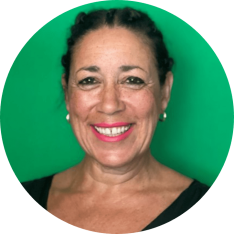 Beverley R
I qualified as a lipspeaker in 2003 and have acquired a vast amount of experience working in a variety of domains. My favourite part of my 'work' is meeting different people from all walks of life. I genuinely cannot think of a more rewarding career than having the skill to bridge communication and be welcomed into interactions, which at times are very private and personal moments, thank you.
Read More
Having gained a Masters degree in interpreting & translation from the University of Leeds, I am also a qualified and regulated sign language interpreter. I see both skills as a compliment to each other. Allowing me to 'code switch or modify the communication mode as and when requested. In other words, I lipspeak with or without additional sign which some would frame as SSE (sign supported English). I also hold a Level 3 qualification in modifying written English for D/deaf people. And have recently qualified as a mental health first aider. Similarly, to my steering group colleague, Natalie, I too am a qualified chef and pâtissier (that's the lunches sorted😉). I owned a small garden centre for several years and also love sailing for which I have an RYA 2 qualification.
Proud memory: Establishing a successful work search programme in Manchester for unemployed D/deaf people which was shortlisted for the Signature 'Community award' and is still successfully operating.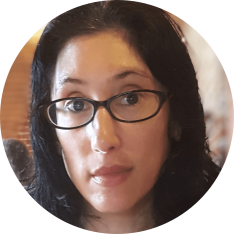 Yasmin J
I qualified as a Lipspeaker in 2018 and in Sept 2022 I qualified as BSL interpreter. I have been self employed for 10 plus years, first starting as a communication support worker working freelance in education and ATW.  To eventually going into medical, small meetings, Job centre appointments, PIP and DWP assessments.
Read More
In my previous working life I have worked for Boots the Chemist behind the pharmacy counter, qualified as a pharmacist assistant, Kodak looking after 20 engineers repairing and servicing hospital equipment and then Superdrug Pharmacy as I got made redundant from Kodak.
I Love travelling and seeing the world, been to many places from South east Asia, Australia, New Zealand, America (small section), some places in Europe. I also enjoy keeping fit, reading and meeting up with friends.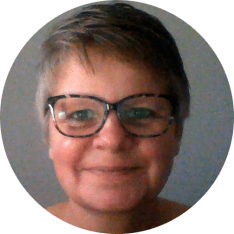 Dian
Dian has been a specialist notetaker since 2010 and a Lipspeaker since 2016. Previous to that Dian worked as a CSW and has BSL level 3 Signature. 
Dian has experience working in a variety of settings such as education, court, police and social services. 
'It is a pleasure and privilege to support this new group to steer the Association of Lipspeakers forward. We are a professional and expert group of Lipspeakers and I hope to support the continuing professional development opportunities for its member.'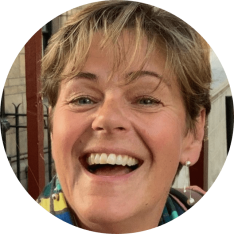 Eileen
I trained to become a lipspeaker during lockdown and qualified early in 2021. I have worked in so many different settings since I qualified and I love the variety in the work that I do. I enjoy supporting people to get the most our of their experiences and the personal nature for my work.
Prior to this I worked for many years in Human Resource Management and then spent a number of years raising a family. I have been involved with many children clubs and activities as a volunteer over the years.  In addition to the aforementioned I also work in  public law.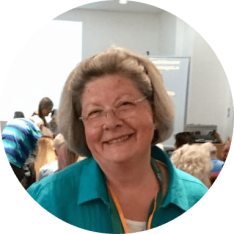 Lynne Dubin
Founding member of the ALS
Association of Lipspeakers
We aim to provide a first-class service and we always welcome feedback.

The ALS steering group is made up of working lipspeakers, volunteering their time. It is not always possible to respond to queries immediately, but we will certainly do our best to respond as soon as possible.